20 fights. 20 wins. 20 KO's.
Anthony Joshua made his professional boxing debut on October 5th, 2013 after his 2012 Olympic games Gold medal success for Great Britain. His professional career started with a bang, beating Emanuelue Leo by TKO in the very first round. The next few fights continued in the same fashion with knock out after knock out. At the age of just 24, Joshua became the WBC International Heavyweight Champion after beating Denis Bakhtov at the O2 Arena in the second round. His next Heavyweight title belt came in February 2016, when he faced IBF Heavyweight Champion Charles Martin. AJ knocked down Martin twice within two rounds. He went on to win by knock out for the 16th time in a row, crowning him IBF Champion.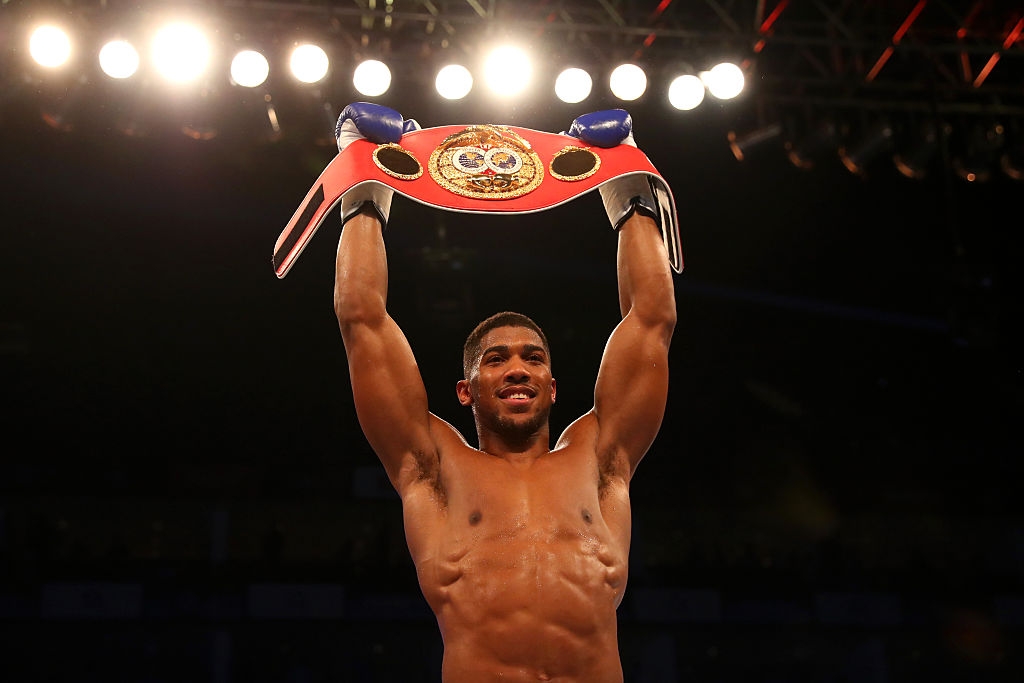 Anthony Joshua's biggest fight came on 29th April 2017. In front of a record breaking crowd of 90,000 people at Wembley Stadium, AJ took on Wladimir Klitschko for the IBO and vacant WBA 'Super' title previously held by Tyson Fury. In a close battle between two fierce competitors, both Joshua and Klitschko were knocked down within 6 rounds. The fight went on for 11 exhausting rounds before the referee had to stop the onslaught of punches from Joshua signalling the end, and an iconic victory for the British boxer.
Anthony Joshua defended his World Heavyweight title belts against Carlos Takam in front of 75,000 boxing fans last Saturday. His impressive battle with the French competitor lasted 10 rounds. He still holds the IBF, IBO and WBA World Heavyweight titles and plans to become the undisputed Champion of the World by taking Joseph Parker's WBO World Heavyweight Title.
His insistence on 'staying humble' has lead him to be one of Britain's most loved athletes in 2017. With winning multiple World Champion titles and earning millions for every fight, it could have been easy to get washed away with the fame and fortune that has been thrust upon him. Instead he still shares a London flat with his mother, trains regularly at his amateur boxing club and insists on keeping his feet firmly on the ground. When asked about securing himself a place in sporting history after his battle with Wladimir Klitschko he responded, "I don't want to be a legend. No way. When you're a legend sometimes you have to disconnect yourself from reality. And I don't want to do that. I want to be with the people.'
We've been lucky enough to sign with AJ on many occasions. Our most recent being June 1, 2017 where we held a private signing session with Anthony in Bristol. See behind the scenes footage of the session below attended by Directors David, Tom and Office Manager James.