Sir Alex Ferguson wasn't a big fan of the Premier League when it first came into being in February 1992, calling it 'a piece of nonsense', but it was one of his signings who can be pointed as the player who ignited the newly structured English top flight like no one had imagined.
That signing was Eric Cantona.
Cantona at the time had been plying his trade for Leeds United and moved to Old Trafford in November 1992. Interestingly, the Frenchman wasn't the first choice for Ferguson as he attempted to sign David Hirst to address his team's failings up front. But the signing didn't materialise and Cantona arrived at Old Trafford at about one-fourth the price that the Red Devils had offered Sheffield Wednesday for Hirst's services.
And it would be no exaggeration to say that Cantona's signing changed not just Manchester United's fortunes but gave the fillip that the newly formed Premier League needed in order to become what it is today.
Prior to Cantona's arrival, Manchester United were in doldrums, struggling for any kind of consistency to their game and finding it extremely hard to score goals no matter the quality of opposition they faced. The last time the Red Devils had won a title was in the 1966/67 season under Sir Matt Busby and they didn't look like adding another in the near future. But it all changed, and so very rapidly once the Frenchman signed on the dotted line to become a Red Devil.
Cantona proved to be the catalyst that made a ragtag Manchester United bunch a team of fearless competitors as they went undefeated in their next ten matches, winning eight of them. By the time his first season at Old Trafford came to an end Manchester United were on top of the league standings, having accumulated 84 points – ten more than second placed Aston Villa – as they claimed their first league title in 26 years. And Manchester United were never the same again.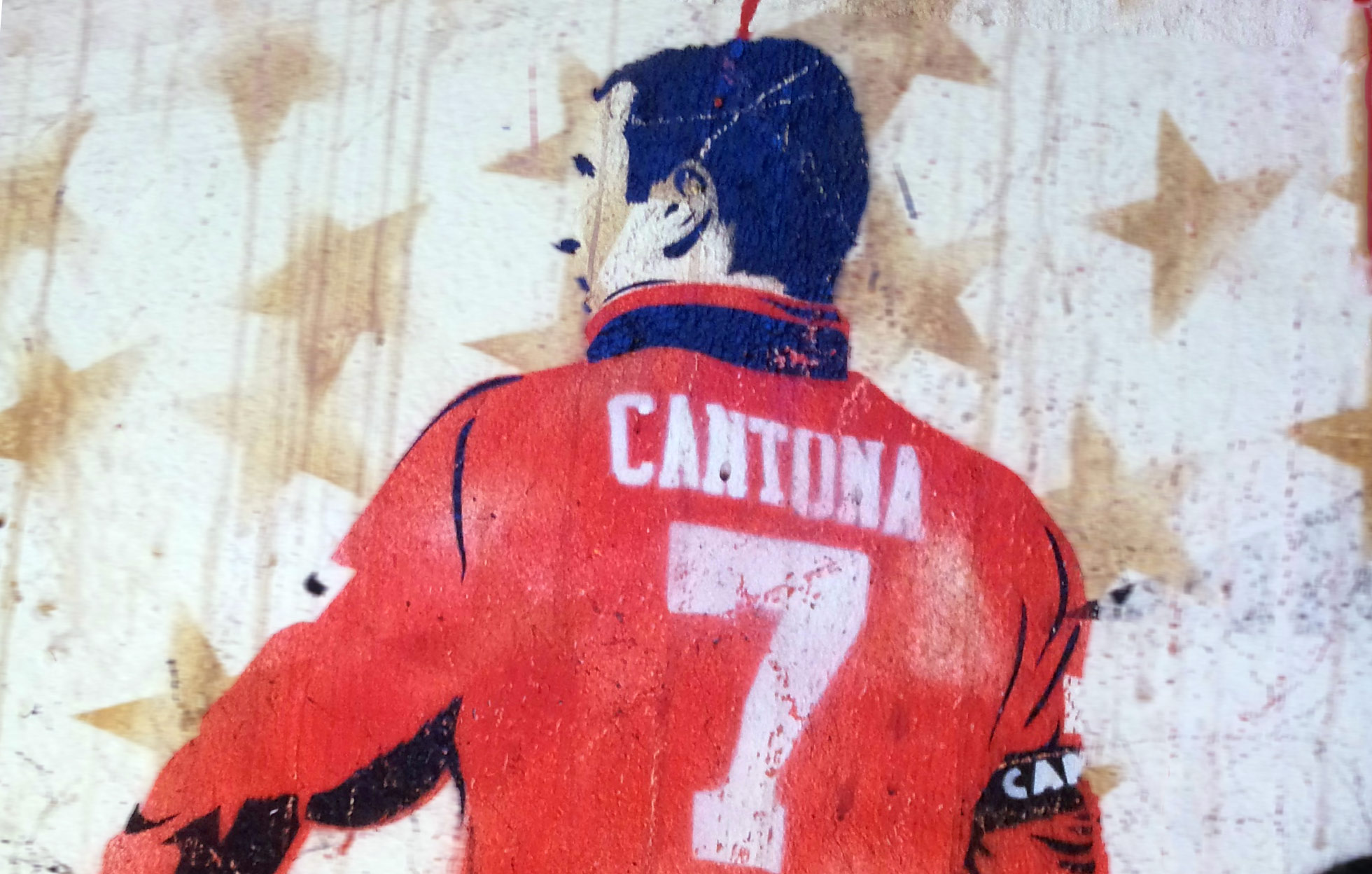 He stayed five seasons at Old Trafford and won four league titles, only missing the title in the 1994/95 season and that too perhaps only because of the long suspension that he served as a consequence of kung-fu kicking a heckler at Crystal Palace. By the time he left Manchester United and retired from the game at the end of the 1996/97 season and at a relatively young age of 31, Cantona had won four league titles, two FA Cups and three Charity Shields, cementing his legacy as one of the greatest players to have played for Manchester United and in the English Premier League.
More than his playing abilities, the way Cantona carried himself, the swagger, the popped collars and the fearlessness that he exuded, did greatly to enhance the visibility of the Premier League that was still in its nativity.
Premier League needed a player like Cantona to market itself and the Frenchman proved to be a godsend.
He also proved to be extremely influential for the Manchester United's youngsters during his time at Old Trafford, inspiring the likes of Gary Neville, David Beckham and Paul Scholes amongst others to go on and become world beaters.
What do you think of The King?

Buy a piece of signed Eric Cantona memorabilia here