Ronaldo Luís Nazário de Lima is known as one of the greatest footballers of all time, alongside players like Maradonna and Pele. Ronaldo won the FIFA World Player of the Year three times (1996, 1997 and 2002) and the Ballon d'Or twice (1997 and 2002), as well as the UEFA Club Footballer of the Year in 1998.
On June 2, 2018 we held a private signing session with the Brazilian in Madrid. He signed a huge range of Brazil and Real Madrid shirts, photos, boots and footballs.
Shop the full Ronaldo De Lima collection now.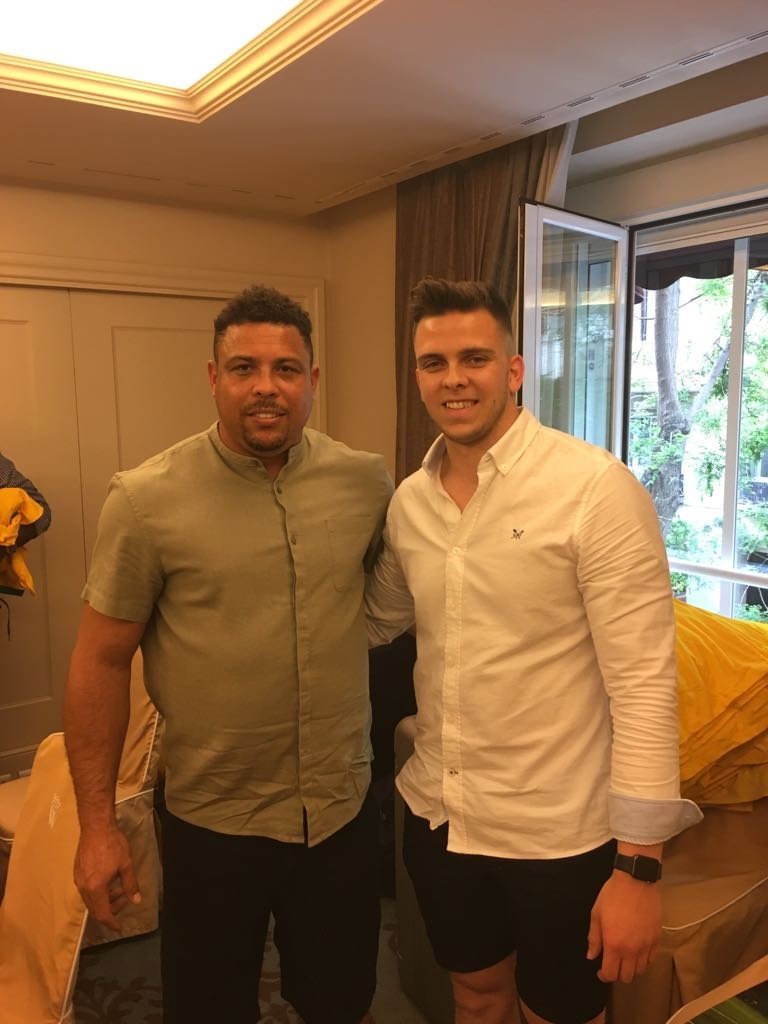 Ronaldo De Lima with Exclusive's Office Manager James Hawkins.