We're extremely happy to announce that we have held a private signing session with snooker legends, Steve Davis and Dennis Taylor. The signing took place on March 2, 2022 in Stourbridge
The pair signed a range of snooker cues, snooker balls and iconic photos for our team.
Dennis Taylor was born on January 19th, 1949, in County Tyrone, Northern Ireland. After a successful amateur career he became a professional snooker player in 1972.
After reaching the semi-finals of the World Championship in 1975 and 1977, the Irishman got to the final in 1979, eventually losing 24-16 to Welshman Terry Griffiths.
In the 1979-80 season he reached his highest-ever ranking, as number two in the world.
He is a five-time winner of the Irish Professional Championships, succeeding in 1980, 1981, 1982, 1985, 1986 and 1987.
Taylor won his first world ranking tournament in 1984, beating Cliff Thorburn 10-2 in the final of the Rothmans Grand Prix.
Representing All-Ireland in the World Cup team event, Taylor inspired his country to success in three consecutive years in the mid-Eighties.
The Northern Irishman's defining moment arrived in 1985 when he beat Steve Davis in the greatest final ever seen at the Crucible Theatre, defeating the number one 18-17 on the final black to become world champion.
One of the most popular figures snooker has ever seen, Taylor also won the 1997 and 1998 World Trickshot Championships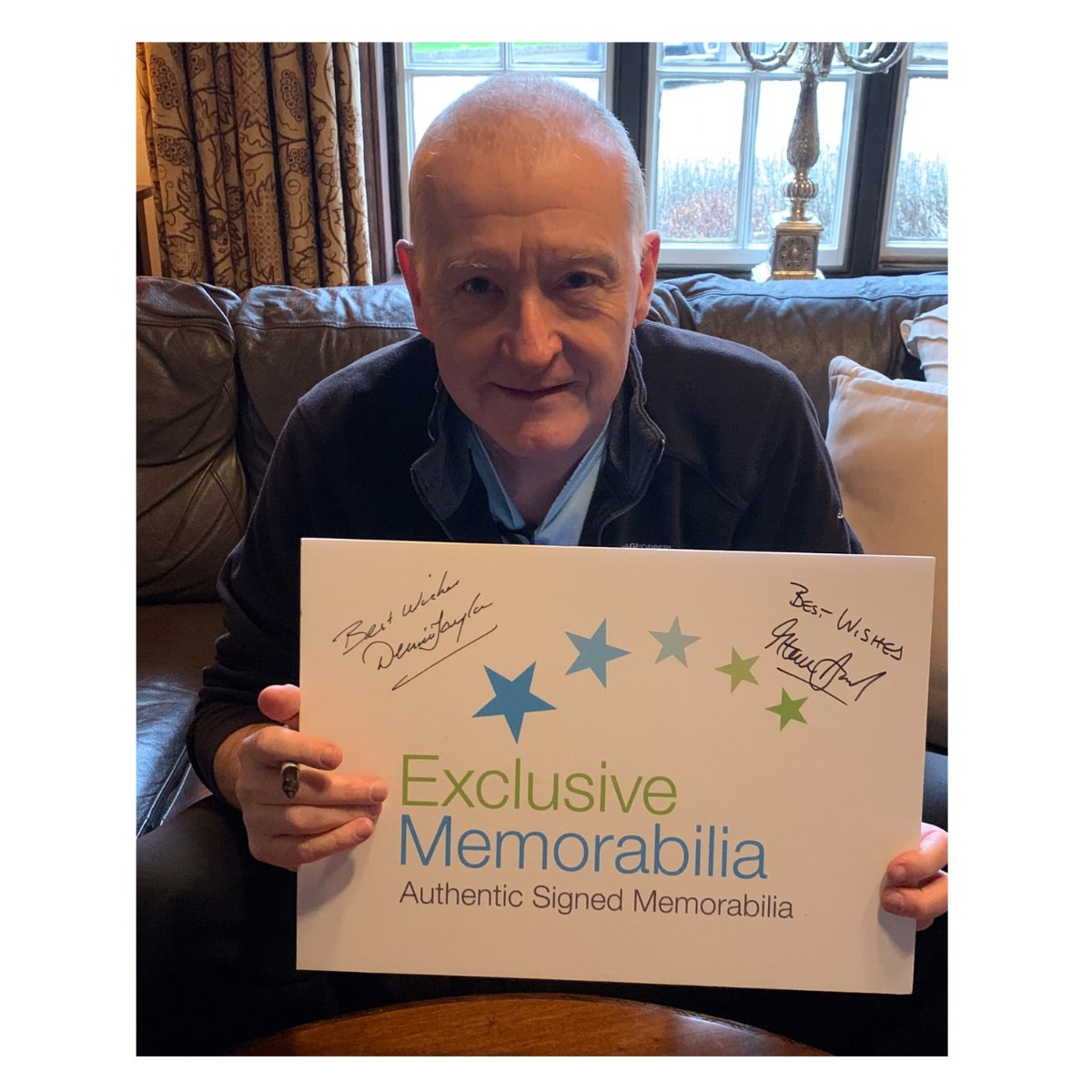 Steve Davis was born on August 22nd, 1957 in London. David played in his first World Snooker Championship in 1979, having won two qualifying matches, but lost 11–13 to Dennis Taylor in the first round.
After winning his first World Championship in 1981, Davis went on to claim five more world titles in the Eighties.
In January 1982 he made history by becoming the first man to make a televised 147 break, against John Spencer. Overall, Davis made 345 century breaks in professional competition.
The Londoner became world number one in 1983 and held on to that top ranking for seven years. A BBC2 record 18.5 million viewers stayed up past midnight to watch Davis lose on the black to Dennis Taylor 18-17 in the 1985 World Championship final.
In 1988, Davis was named BBC Sports Personality of the Year. Earlier that year he had also been awarded an MBE. In 2001 he was also awarded an OBE.
During his long and illustrious career "The Nugget" has appeared in 41 ranking finals, winning 28 of them. He also won 51 non-ranking titles.
In addition to his six world titles, Davis won the UK Championship six times and the Masters three times for a total of 15 Triple Crown titles.
Shop all our authentic signed snooker memorabilia today.